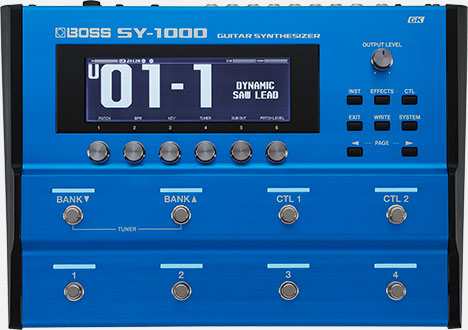 After the release of the BOSS SY-1000, I think it is time to finally embrace the Roland GK-13 pin as a secondary connector. In retrospect, I should have done this in the past, but I didn't care much at the time because I disliked the connector and its inherent problems, such as sharing ground with the shield and not allowing more than 6 (+1 mono) outputs, which motivated me to develop the more robust and future proof 19-pin connector that provides more audio channels and numerous 5v CV (control voltage) outputs. 
Many of you asked me numerous times if/when I'll have an in-guitar breakout board like this 13 Pin Adaptor. I dabbled in that too in the past. And many of you hacked the Nexus to add the 13 pin connector. It is doable, true. The Nexus is designed to be hackable! I think it is a good step, but it leaves much to be desired. Most importantly, I want to unify the standard Roland controls (switches and pots) AND the Nu 5v-CV controls (switches and pots), such that you can use them interchangeably. Wouldn't it be lovely to have both MIDI controls in addition to the standard GK controls?
So this is it! Presenting the Nexus-GK.
Oh, one more thing… this is Infinity-ready to boot!